what happened in egypt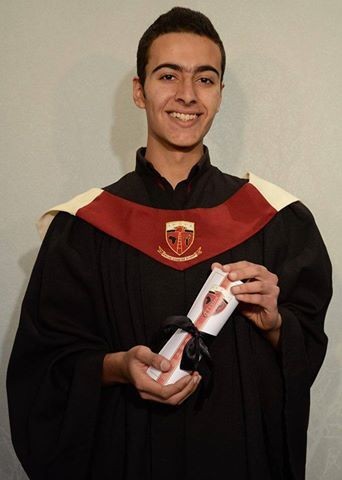 Regarding "what happened" yesterday in Egypt, I am not sure where it will lead us, but here are some of my reflections on the situation:
- This was obviously not a coup d'etat; coups are mainly driven by military leaders' will and opinion, but what happened in Egypt was very different. The military has taken an action to oust the president after 33 million Egyptians marched the streets asking Morsi to step down. That is more than six times the people who voted for him in the first round of elections.
- Focusing on economic reasons (such as the electricity outages, the petrol shortage and the mad inflation) as the ONLY reasons that lead Egyptians to rebel, and forgetting crucial, legit mistakes that Morsi has made (i.e excluding most political parties while forming the government, taking actions that give him full power as the president, and proving that he has poor experience in leading the nation and uniting us), is a big mistake that could lead us all to misunderstand the situation in Egypt. This rebellion obviously took place for legit reasons and it was clear that Morsi was going in the wrong direction, while refusing to listen to our demands.
- I am not completely happy with the military taking over and "planning ahead", but no leader can lead a nation when there are 33 million people (those are the ones who marched the streets against Morsi on the 30th) in a nation of 85 million people being against him. Taking into account that many Egyptians are still politically in-active, the math would have definitely worked against Morsi whether the military took action or not.
Now that Morsi and the Muslim brotherhood are out of power, and as "bad" as they might seem and as much as many people are against them at the moment, I would like us not to forget a few things:
- MB members are Egyptians at the end of the day. They are definitely not all the same. Let's, please, avoid secluding the MB and stop calling them names such as "the terrorists and the militants". This will only harm us and benefit no one.
- Very few nations in the entire history got the chance to have a "reset button", which I assure you (and I hope) that it expires after using it once, let's all use it very carefully. Again, Morsi wasn't the only reason for the problems we are facing.
- I have to acknowledge that there is a lot of polarization in the nation right now. But, what happened has happened. There is no point of debating on whether what happened was "the best case scenario" or not. If our goal is to really serve the country and make it a better place for us all, then we should work together on solving these problems and forget our personal interests
- When you woke up today, prices were still the same, electricity will still go off for at least 4 hours, and you will have to stand in a queue for 7 hours to fill up your car with gas. You know why, because Morsi and the Muslim Brotherhood were not the only driving forces of these problems. We have to acknowledge that the country was already in a bad economic state when Morsi stepped into office. Changing them (Morsi or the MB) will change nothing if we (Egyptians) don't change how we treat each other, how we work, and how view the challenges that the country is facing.
Finally, I want to let you know that I am very happy and optimistic, not because Morsi left, but because what happened has assured me that we will keep whoever who rules us accountable. We have lots of power in our voices, but these very same voices can harm us. We shall, therefore, seek to invest into educating (#VivaEducation) this nation and make sure that our voices are representing well educated minds that will push the country forward.