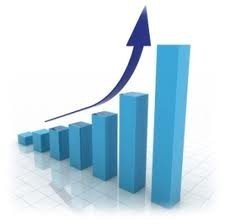 Some Iimportant Statistics Cconcerns Fish and Aquaculture
By: Mohamed Shihab
Globe
-In the developing world, more than one billion people obtain most of their animal protein from fish and 250 million depend on fisheries and aquaculture for their livelihoods.
-WB report "Fish to 2030: Prospects for Fisheries and Aquaculture" projects that aquaculture will provide close to 2/3 of global food fish by 2030. Globe 14/8/2014 dialogues.cgiar
-54.8 million people are engaged in the primary sector of fish production. Globe 14/8/2014 dialogues.cgiar
-660 – 820 million people and their dependents are involved in downstream and ancillary-fish production activities.
-19.2% of the animal protein consumed in developing countries is provided by fish.
-24% of the population's intake of animal protein in Low Income Food Deficit Countries is provided by fish.
-By 2030, production from wild capture fisheries will be flat; aquaculture production will increase to fill the gap.
-Total fish supply will increase from 154 million tons in 2011 to 186 million tons in 2030.
-An estimated 62 % of food fish will come from farm-raised sources by 2030.
-Asia is projected to make up 70 % of global fish consumption by 2030.
- China will play a key role in supplying the world's fish. In 2030, China will account for 37% of total fish production.
Annual per capita fish consumption
Global average:
2010 – 17.2 kg
2030 – 18.2 kg
Sub-Saharan Africa:
2010 – 6.8 kg
2030 – 5.6 kg
Egypt
-Nile tilapia has been farmed for centuries – originated more than 4,000 years ago in Egypt.
-Domestic aquaculture provides 60% of Egypt's total fish consumption, offering the cheapest source of animal protein.
-Tilapia comprises 75% of all aquaculture production in Egypt.
-Tilapia farming ensures one fish per week for every person in Egypt.
-Egyptian aquaculture and related activities provide jobs for over 144,000 people. (22% female, 50% youth)
In Egypt, a 10% increase in aquaculture production will lead to an additional 10,000 jobs in areas with few alternative employment opportunities.
لمزيد من المعلومات يمكن التواصل مع الروابط التالية المتعلقة بالمزارع السمكية:
http://www.facebook.com/groups/210540498958655/
http://kenanaonline.com/users/hatmheet/posts
https://twitter.com/shihab2000eg
http://www.youtube.com/results?search_query=shihabzoo&sm=3
https://www.facebook.com/pages/%D9%88%D9%83%D8%A7%D9%84%D8%A9-%D8%A3%D9%86%D8%A8%D8%A7%D8%A1-%D8%A7%D9%84%D9%85%D8%B2%D8%A7%D8%B1%D8%B9-%D8%A7%D9%84%D8%B3%D9%85%D9%83%D9%8A%D8%A9-Aquaculture-Press/745767408789564